Working at Tikal
Be a Software Craftsman
So you realized you want to stay close to the code - that you want to be an expert software developer. At Tikal you will find a familiar breed of enthusiastic software developers, senior developers and architects. We invite you to be apart of a professional team that enables developers to advance their career and constantly grow.
Get Community Power
At Tikal you don't just stay close to the code, you also gain tremendous confidence from the support of an elite community of developers. We know from experience how important it is to have access to support or advice when you need it, but most importantly, a strong community basicly means - solving a problem faster.
Do What You Love
The opportunity is now. Invest your time in what you really love and want to do. We empower our staff by encouraging to follow their ambitions, because we believe that's when true talent come out.
Keep Yourself Challenged
Working at Tikal keeps you constantly challenged. Projects are extremely diverse, and innovation happens on a regular basis. We enjoy the hi speed dynamics of the software industry, and we love the fact that we can be apart of it.
The Tikal Alternative
Hands­On
Working at Tikal means a career at the forefront of technology. Gaining hands-on experience, on different levels and platforms and staying close to the most updated technologies out there.
Enrichment
We see Tikal as an incubator for software developers to grow. Our professional workshops and company events are valuable asset in keeping our staff at their best.
Roadmap
We personalize a career that fits your needs. After discussing your aspirations and interests, we will build together your personal roadmap.
Our Values
Tikal's open-source approach and the tools we use free our clients from being obligated to work with a single software vendor and allows them to choose who they want to work with as well as the technology that is right for the task. Our clients are not tied down to the conventional model, they enjoy the usage and flexibility of open source tools that have open standards and protocols. This approach also commits us to continue developing new technologies and to constantly deepening our knowledge on a day to day basis.
Our professional approach is a combination of our expertise and our vigorous expand our knowledge. We routinely share knowledge between our teams, in workshops and in our developer communities. This approach allows us to assist clients solve any problem in the most effective manner, receive extensive support by Tikal's technological backbone, and enjoy the support of expert developers that are in the forefront of the technology industry.
Flexibility and commitment to results
Complete professional liability and technological responsibility is a substantial core value us, and also a commitment we make to our clients. The flexibility we provide our employees, to learn and grow according to their own personal interest, correlates to our expectations that they will know how to take responsibility and to be ready to deliver competitive results. The professional freedom our employees enjoy produces a unique working environment in which workers are able to accept responsibility and cope with a wide range of challenges. The willingness of our developers to execute multiple and diverse tasks at our client's facility, nurtures their ability to be flexible and integrate easily into any development, execute tasks efficiently and achieve the desired goals.
Hear what our staff says
One of the best things about working at Tikal is being part of an enthusiastic team that enjoys sharing knowledge.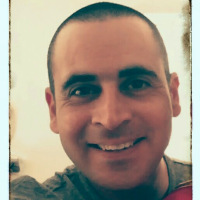 Oren Farhi
Senior Javascript Engineer
Albert Einstein said: "We cannot solve our problems with the same thinking we used when we created them". In Tikal, I learned how approach solutions precisely and effectively.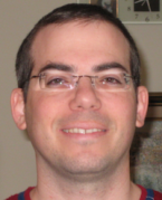 Roni Licht
Sr. Java Developer
Tikal is technical springboard to almost every software developer, thanks to the talented people you work with and the professional challenges you are facing as an expert in Tikal. As an employee at Tikal i always feel at top of priority ,the attentive management and HR personal are focused on us as the most important resource. Sensitive yet professional communication with a allot of respect from both sides create a family atmosphere and a real care of the employee's career path and and personal life.
Michael Hantler
Android Developer
I am a Mobile Developer specializing in Android development. I also have extensive experience in iOS development, BlackBerry 10 development, and Mobile web development. In my time at Tikal I have had the opportunity to participate in projects ranging from mobile prototyping to application design for desktop and different Mobile and web based open source development days.
Who Wants to Play With...