Node hands-on - microservices environment – workshop video
This workshop is taken by Assaf Gannon and Gal Noy.
Our main task going to be a simple one - parsing a web site and displaying the data on a web site, the twist is the we're going to do that in microservices style!
The focus of the exercise is not on building microservices development environment or sharpening frontend skills, the goal today is to train in the basic skills needed for node server side development: communication, data and project dependencies.
Nodejs is ideal for microservices due to it's low runtime footprint, ease & speed of development and code simplicity.
Click here » for workshop git repo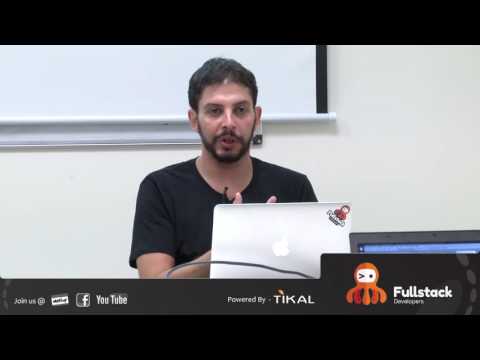 Hope to see you in our next community events, click here for upcoming lecturers and workshop