Are you ready for Angular 2 ? - Event video
Following the successful FullStack event with over 320 RSVP members, we are happy to share the video
This event will cover the decision points to take and development experience when starting a new UI project and feeling fuzzy from the current selection and best practices to consider while choosing the right frameworks such as Angular 1, Angular2 or React with a special zoom in to Angular2.
Here is the agenda: ״Angular2 or React - Which is better for my needs?!״by Assaf Gannon Deciding on the client stack for a web application has always been tough. Now that ReactJS has matured and Angular2 is production ready this decision seems harder than ever. I will try to make sense of this decision outlining major concerns that should be taken into consideration to make a smarter decision.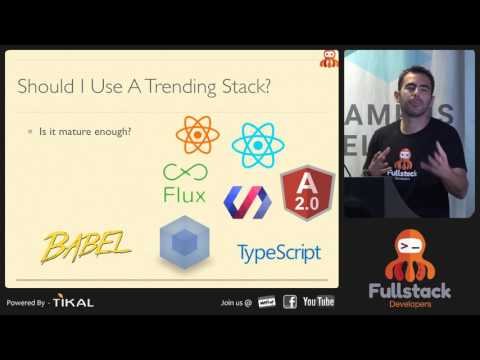 "Angular 2 - An Angular 2 Learning Recipe for the Angular 1.x fans" by Shavit Cohen We've all worked or work with Angular 1.x. Yes it has its problems, but we love it, we understand it, we invested plenty of effort mastering it (the learning curve was a pain). But now, Angular 2 is here. And it's different: Many of the Angular 1.x patterns we're used to are no longer valid or in use. The Architectural concepts have changed. We feel cheated. Why do we have to go to elementary school again?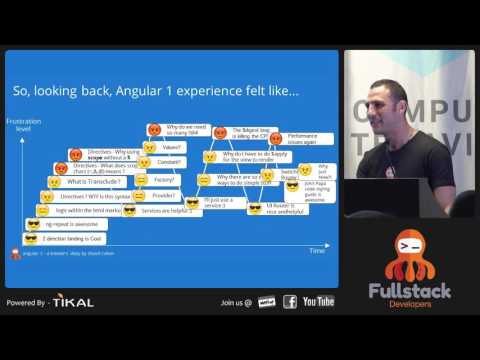 This session is for developers who know Angular 2 is here but have misgivings about dealing with the Angular learning curve all over again. I'll try to share my Journey of Learning Angular 2 and to provide a clear recipe for the necessary steps an Angular 1.x developer should take in order to have practical skill in Angular 2.x.
Hope to see you in our next community events click here for upcoming lecturers and workshop