The Hitchhiker guide to Microservice Software Architecture Event
Following the successful FullStack event with IEFF @ Silicon Valley we want to share the video with you.
The event was covered the Microservices architecture journey, that are currently getting a lot of attention, of splitting your application into set of smaller, interconnected services using the guidelines and techniques that are leading to significant benefits – especially when it comes to enabling the agile development and delivery of complex enterprise applications
The Agenda:
"(Not your typical) Introduction to micro services״ by Avi Tzurel - Avi will introduce micro services but we'll dive into the honest truths. From introducing it to the culture of the organization and discussing all the aspects you need to consider before diving in. This is not your typical introduction, you will get the tools and the checklists to make sure you and your organization are ready for this.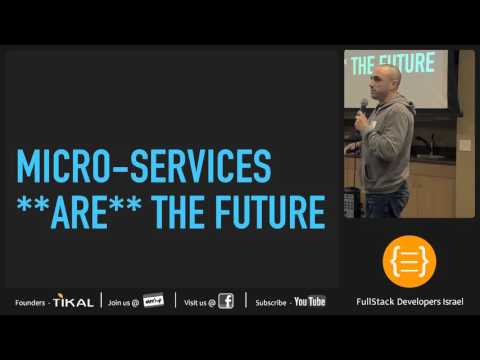 "It ain't your dad's monolithic app !" by Yanai Franchi - In this session we'll follow a real world use case, which started as a classic monolithic Java application. We'll discuss some of the difficulties inherited from this architecture, and alternatives to split it up into cohesive microservices. We will re-architecture the application using microservices, and walk-though a whole re-write of the code. We will use technologies, which were designed from the ground up to support microservices, like Vert.X and SpringBoot, as well as "real-time streaming" technologies like Storm and Kafka, to achieve real-time event processing for our application.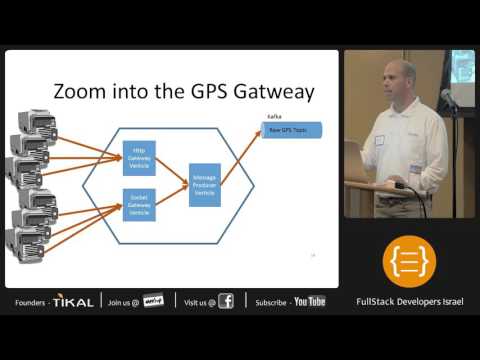 "Scaling MSA with Docker" by Haggai Zaguary • From development workstation(s) to * || anywhere (Docker makes it platform agnostic considering docker-machine drivers for aws, digitalocean etc etc ). • Replacing "packaging" methodology with "shipping" methodology by transforming traditional deliverables such as war / jar / rpm etc to containers from development to staging & production. - discuss docker files and gradle & maven impl • Outline the variations between the different environments and the key components/enablers of the solution.## A New Post