Keep Calm and Go Live! - Performance & Scale for Software Architecture
Following the successful Fullstack event with over 260 RSVP members, we are happy to share the video. Performance and scale brings to the software architecture table different perspectives and aspects, is it your user satisfaction , system high availability or infrastructure robustness concerns. This event will describe the performance and scale factors when designing or troubleshooting a software architecture.
Read the full agenda, comments, and review
"BOOM Performance - the required ingredient for any successful web product" by Eran Zinman from DaPluse ~45min
Client performance is what shapes your product and determines the satisfaction of your users. Users don't expect things to happen fast, they expect things to happen immediately. In the presentation we will cover some real-life examples of how to greatly improve performance in web products and share a lot of tricks and cool stuff we've learned along the way.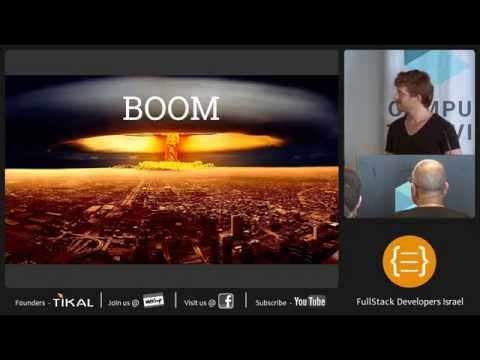 "Micro services - the akka way" by Tal Maayani from SizeMek ~45min
Tell a true story of how we build a campaign management, on micro services. Using Akka architecture.Tell about the challenges and how we used Akka to cope with them.Some best practices that we discovered through our development, future development using Akka and Java.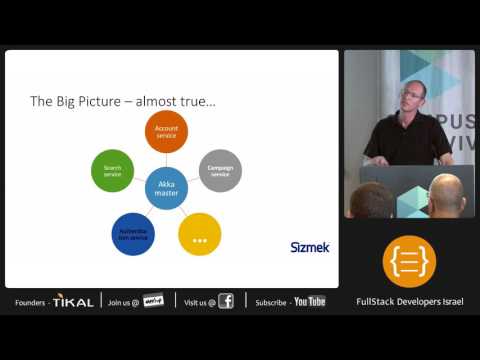 "Performance in a scale concerned industry" by Adi Baron from Tikal ~45min
In distributed scalable systems the term "performance" has several aspects. in this talk i describe few of the methods, concepts, and technologies that i use for building high-performance, distributed systems. we'll also discuss how careless pursuits after performance may lead to complexities that will, eventually, cause the very opposite, and finally we'll examine a set of thumb-rules that can help us with getting things done properly.