The (natural) combination between ROR and flex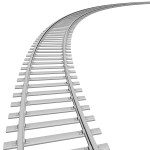 I started thinking how does these 2 technologies combine together, Ruby on rails on the server side and flex on the client side, I found the combination to be very natural and easy, you can actually get quite a bit of satisfaction from combining these 2 together.
I know I did, and in this post I will show you how to build a phone book application where you can create new records in your phone book and have an HTML client side and FLEX client side with only just about 10 minutes of work.
What will we create over here?
Well, like I said, we will be creating a phone book application, we will store data on server side and we will consume this data via a flex application on the client side.
The time-frame for creating this application ia about 10 minutes.
So, let's begin.
First, I'm going to create a new rails project by using the rails command, the "/projects/rails" is just a folder on my computer while you can actually use whatever folder you prefer for this. Here's the command: