Gradle for Android - Workshop Video
Following this hands-on successful workshop I'd like to share the video with you.
Gradle Fundamentals Learn the syntax and semantics of Gradle build scripts, and understand the lifecycle of a Gradle build.
Gradle for Android Discover the Gradle integration with Android Studio and build an app with multiple product flavors. Advanced Android Builds Create Android libraries, and use advanced features of the Android Gradle Plugin to configure signing, obfuscation, and testing.
Best Practices Tweaks and tricks that can help profile builds and speed up deployment with Android studio.
Click here » for workshop git repo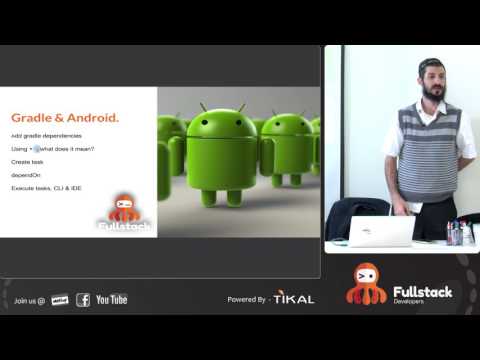 Hope to see you in our next community events, click here for upcoming lecturers and workshop